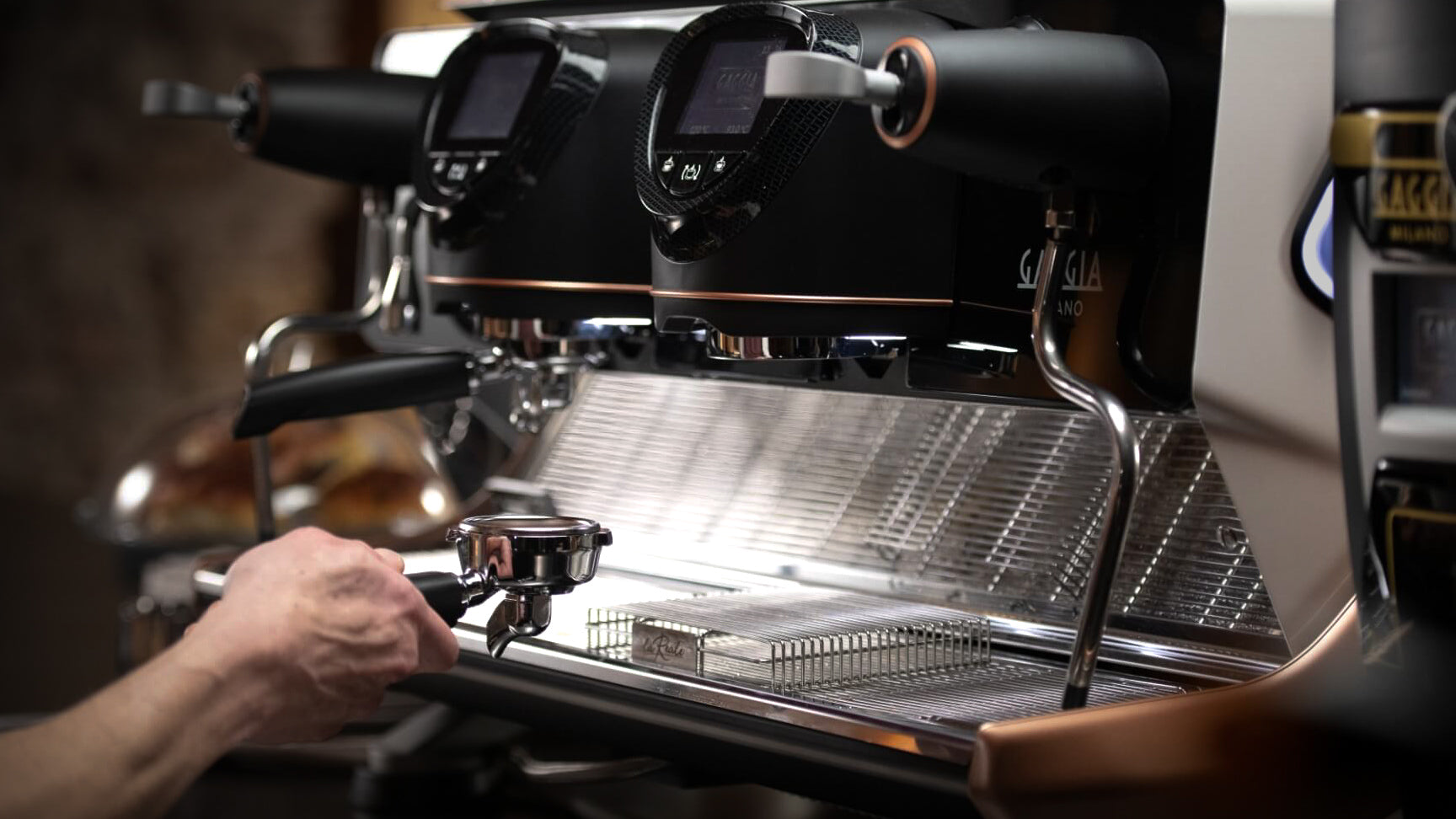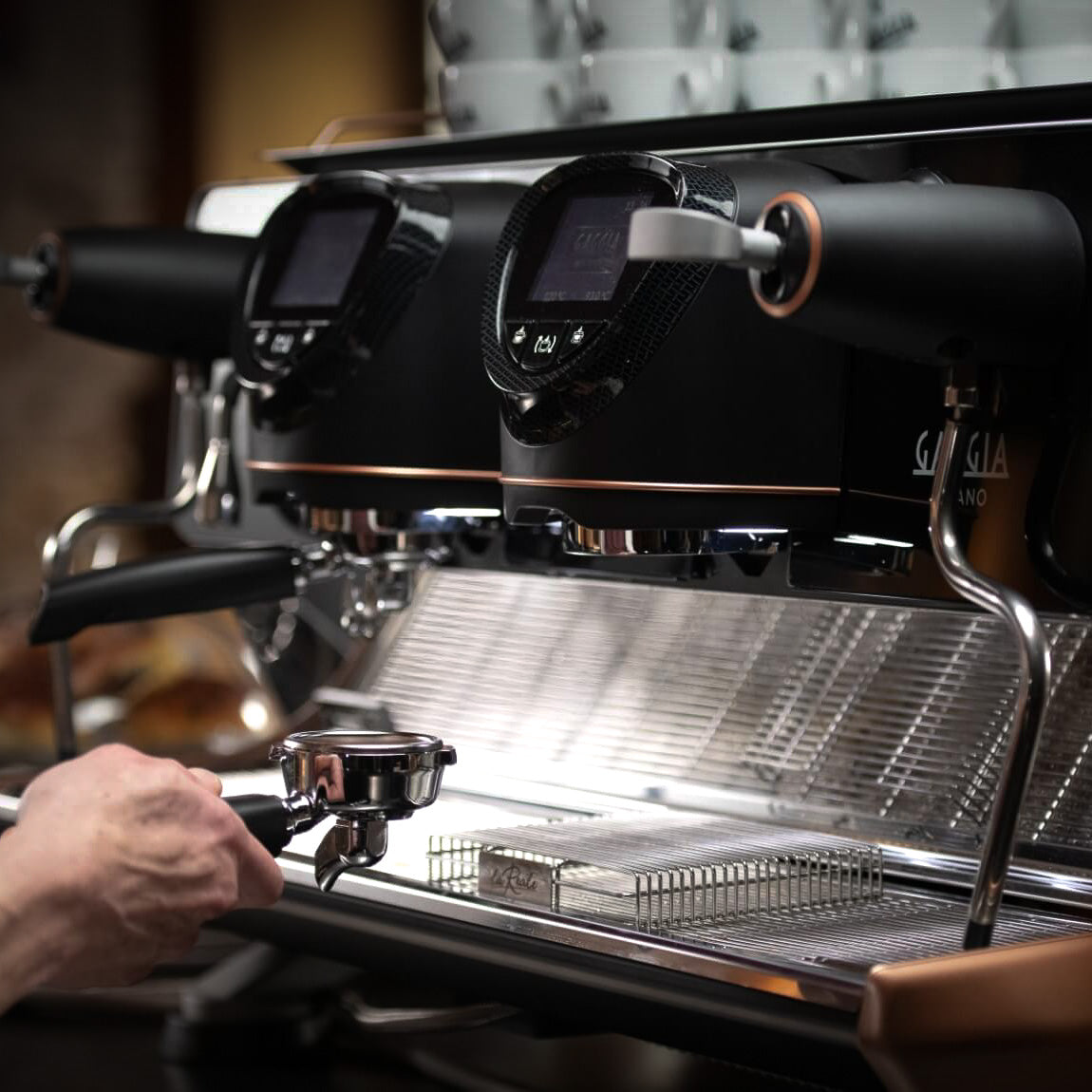 Machines to lust after from Gaggia and Ascaso, supported with outstanding service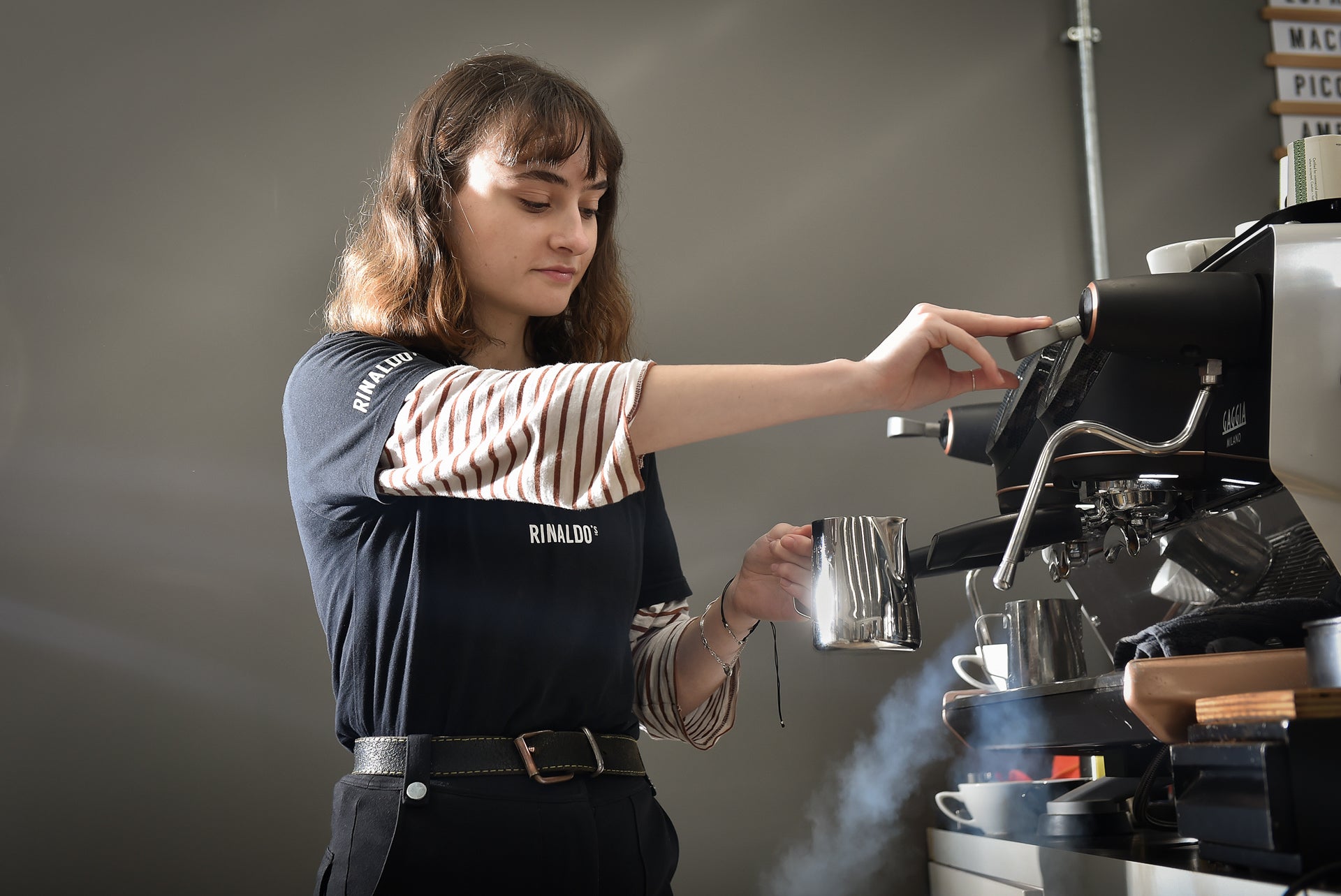 Dedicated facility at our Kendal roastery for beginners and experienced Barista's
At Rinaldo's, we really value our wholesale customers and understand the importance of uncompromising quality, consistency and service to them. We supply some of the country's best cafes and hotels, proud to have our brand aligned with theirs. Lush offices and all manner of discerning businesses also serve our speciality coffee and tea to their lucky customers and staff.
We're known for our friendliness and willingness to help in any way we can. We'll always go that extra mile for you. And here are some sound reasons why people love to work with us.
- Our coffee and tea consistently taste incredible.
- We're truly independent, passionate and committed to doing what we do to the very highest standards.
- We provide free training either on site or in our bespoke barista training centre at our Lake District roastery. You can bring your staff down to spend some quality time perfecting their barista skills without interrupting the flow of your own bar.
 - We won't tie you into a contract to use only our coffee. We don't work that way. Our customers stay with us because they love our coffee and so do their customers!
- We use only COIFEE approved engineers, to give you peace of mind and the very best in technical support for the espresso equipment that is crucial to your business.
- We can provide an extensive range of espresso machines, grinders and other brewing equipment that will be best for your situation.
- We can offer monthly lease options or outright purchase
If you'd like to discuss a wholesale account, please call or email us, we'd love to hear from you.
Commercial Espresso Machines & Services
Whether you're on a budget or want to make an opulent statement, we'll offer you sound advice. We'll take you through all the key technical features of commercial machines so that you make the right choice.
We've added some incredible brands to our portfolio over the past few years and would love you to take one for a spin at our Kendal roastery & showroom.
ASCASO
Stunning machines made in a brand new factory in Barcelona with exceptional energy saving credentials.



The Ascaso Big Dream was the world's first machine to have 100% stainless steel components. There's no brass or copper in any of the internals workings. This contruction means that no impurities get into the water as time tends to degrate other softer metals. The thermal stability of the grouphead temperature enable the water to be accurate to 0.1c throughout the whole extraction process when pullling an espresso shot and recovery thereafter. Incredible!
We've also got the gorgeous Ascaso Barista-T 2-Group Espresso machine in our Barista training area for you to try for yourself and, for those short on counter space, the Ascaso Baby-T single group too - a fully commercial-grade espresso machine in a compact chassis.
GAGGIA
The iconic brand - stylish, Italian, right there are the forefront of espresso design since 1938!
We have the top of the range Gaggia La Reale on our own Espresso Bar. An aesthetically breathtaking machine and a joy to use. You'll always receive a warm welcome if you drop in to taste the best speciality coffee made on probably the finest machine in the Lakes.
Commercial Coffee Grinders
And of course we also have demonstation models of our expertly selected commercial coffee grinders - including best in show Mahlkonig, Eureka, Ditting and more...
Equipment Leasing
We have lease options available for your business and many of our customers choose this route. We know how expensive it is setting up your business and moving premises and managing the initial outlay. So just contact us for some sound advice and lease packages. 
If you have a cafe, hotel, guesthouse, office (big or small), garden centre, deli or in-town store or farmshop, and are interested in your first espresso machine and grinder or upgrading an existing one please talk to us.